THIS CHURCH HAS MORE WAYS TO CONNECT THAN O'HARE, LAGUARDIA AND LAX COMBINED.
This is no time to be alone, even if you have to keep your distance. Use this page to make your most important connections.
​
Watch the Reopening Video. Sign up for worship. Attend a Bible class in person or online.
Be Part of Our Online Worship Experience as God Continues to Pour Out His Spirit on This Acts 2 Church.
Tired of Trying to Fix Life on Your Own? Need to Talk to a Well-Grounded, Non-Judgmental Person?
Don't be Groupless. When Things Are Crazy, Everybody Needs to Be Connected to a Lifegroup.
Are You Standing in the Need of Prayer? Ask and You Will Receive.
We are thrilled to have you join us today! Bay Area Church of Christ is special. Many first time visitors comment on a refreshing spirit of love as the fellowship continues long after the worship time is ended. The congregation is known for its friendliness, faith, diversity, and unity. We think this is the way it should be.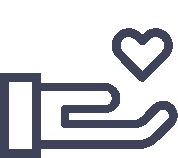 ​

"Whoever is generous to the poor lends to the lord, and he will repay him for his deed."