The Facebook Live feed of Sunday worship will appear here shortly before 10 am on Sunday. Refresh the page occasionally until you see the service begin.
​
Bay Area Coronavirus Update – As of Saturday, May 9, 2020
SERVICES
​
You can continue to join in worship via the Facebook Live / Bay Area Church of Christ page at
​
Sunday worship will be at 10:00am. Wednesday Bible Study at 7:00pm. Invite your friends & family to watch!
​
You can also view Sunday worship without Facebook by going directly to . You can also view previous livestreams there.
​
All previous live services and classes are also available on YouTube at .
​
Want to connect with a small group? Learn about Bay Area's Lifegroups that are meeting online during the crisis. Details and contacts here: .
​
​
HELP IF YOU NEED IT RIGHT NOW
​
If you need some food, pick up a box on Sunday from noon to 1 pm at the side door of the Bay Area church building. Thanks to the Pantry Ministry.
​
There is a food pantry in Riverview. Details at .
​
A catalog of Life Resources during the pandemic is available here: .
​
​
NEWS FROM THE OFFICE
​
Greetings Bay Area! Yup – another quarantine week in the books! 3905 Orange Street still seems eerily vacant, but you who are presently NOT "within those walls" are out and about all over the Tampa Bay area "doing the will of the Father" in many encouraging ways.
​
GOOD STUFF! God's people ARE working and serving in so many ways. The community meals are still being served, and Ed and Joan Jean-Pierre are busy with the food pantry and ready to offer food to those who need it. If there are church family needs, the pantry will be available every Sunday at noon to 1:00 pm to serve you.
​
Meals are being taken to the Covington's during their illness and recovery. Thank you Melodie Rivenbark for organizing that. (see her if you want to help)
​
Acts of kindness are happening all around us! I heard that Mr. Harold and the Bourguignon's were treated to Plant City Strawberry milkshakes this week! Yum!
​
Gary Lambrecht has been receiving cards and he is so grateful!
​
A group of Bay Area church family had a social distance fellowship lunch this week under the driveway of the church building.
Robby is working very hard to keep our youth group engaged and challenged. (that's a hard job in itself on a good day sometimes!)
Zoom Small Groups are virtually meeting. (see the list on our Bay Area webpage).
​
GRATEFUL: We are grateful for the way our church family continues to give – not just by serving, but also financially. It is a blessing to "be" a blessing! Bay Area has set up a special "Help with Covid-19 needs" fund on our "give" website. It will enable us to be able to give a helping hand to someone that might need it.
​
PRAYERFUL: Health updates that I am aware of are: Glen Howell remains in Tampa General. He is making slow progress – but it IS progress. Mel said that they are hoping to transfer him to rehab at TGH perhaps in a couple of days.
​
Gary Lambrecht is home, but still struggling to regain his strength, and having trouble getting his pain managed, medications have changed - Just a lot to deal with! He and Zoe wish to thank us for the prayers, flowers and cards he's received. All have helped to lift his spirits.
​
The report on the Covington's is "everything is going smoothly so far". Sounds like good news!
​
MISSIONS: We received a report from our NORTHERN India mission group this week (SEWA). Peter, who is Beulah's brother was thanking us for our love and prayers. They too have been quarantined since March 22, so not able to go outside the villages to preach. Police are beating people for not obeying the quarantine, fines are being given for not wearing masks or being out without proper ID. Food is scarce, the church is doing their best to share with others in the congregation who are in need. Peter has enjoyed worshipping with us via Facebook on Sunday! The entire report is on Vital Concern.
​
We received a full April report from Maracaibo-Amparo, Venezuela, and you can view it at .
​
CONGRATULATIONS! As a reminder, our 7 high school graduates this year are Devin Andrews, Keyerra Davis, Ryan Gonzalez, Jayden Hughey, Zach Hull, Ashawndria Sanders and Samuel Trejo. Robby is busy cooking up a SENIOR CELEBRATION for the congregation – STAY TUNED!
​
BLESSINGS: I cannot think of any better way to wrap up this week than to mention one of the biggest earthly blessings of all – OUR MOTHER'S! Mothers are the love that keeps us all feeling safe and secure and the glue that holds this crazy world together! Hug your momma if you can, call her if you can't, for the time will come when hugs and calls will be replaced by sweet memories. Be sure that you are making those memories while you can!
​
HAPPY MOTHER'S DAY!
God bless- Aloha


We are thrilled to have you join us today! Bay Area Church of Christ is special. Many first time visitors comment on a refreshing spirit of love as the fellowship continues long after the worship time is ended. The congregation is known for its friendliness, faith, diversity, and unity. We think this is the way it should be.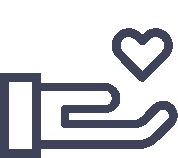 ​

"Whoever is generous to the poor lends to the lord, and he will repay him for his deed."